Craft Beer, Done Well.
Join us for one of our thoughtfully selected craft beers. First opened over 100 years ago, our corner of 20th street and Shotwell originally started as a Grocery Saloon. After The Great Quake of 1906, the owner scrapped the grocery half and dedicated the space entirely to a saloon.
From the original back bar that made it's way to California on a train from New England, to the bullet holes peppering two of the bar panels, history is all around you. We take a lot of pride in this old Mission District bar and would love to see you here for a drink. If you're a lover of history and would like to read more about our past, check out this page.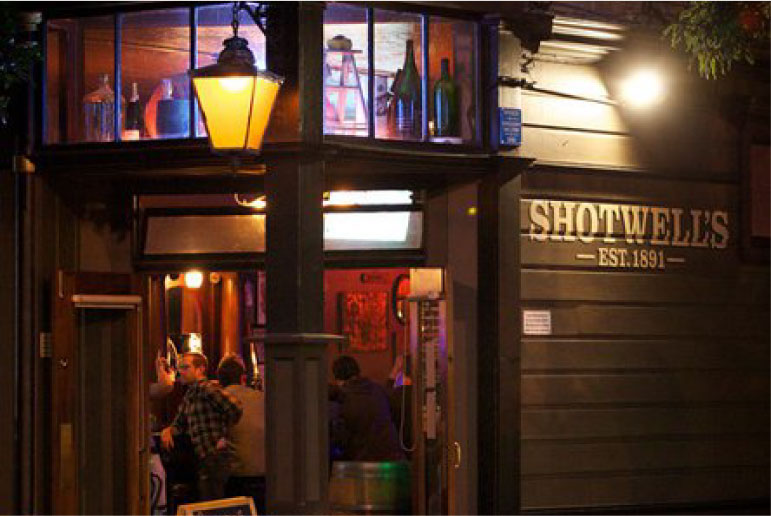 Don't Be Shy...
Yes we can be available for private events, birthday parties, photo shoots, commercials and films (This bar looks GREAT on camera.)